Fri Oct 19, 2007 8:38 pm by
Waynder
|
Comments (4)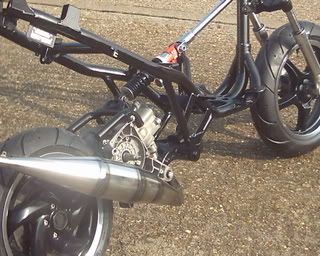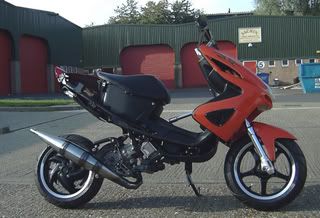 Its a mono-shock set-up with no visible rear suspension giving a "floating engine" look, its called PISS system ( perfectly invisible suspension system ).
Dwarf crew from TDR Scooters, England made this thing =)
If ya ask me its perfect for stunt stuff...
The movement or travel is almost identical, i.e. where the original shock compresses say 75 mm up and down the new layout dose the same. But this is easy to ajust through the seat with a preload spanner. The engine brace is there for two reasons, somewhere to mount the shock (also so the ride hight can be changed roadside) and it should also aid the strenght of the engine.